Dreamer's Island Sansibar: Room with a view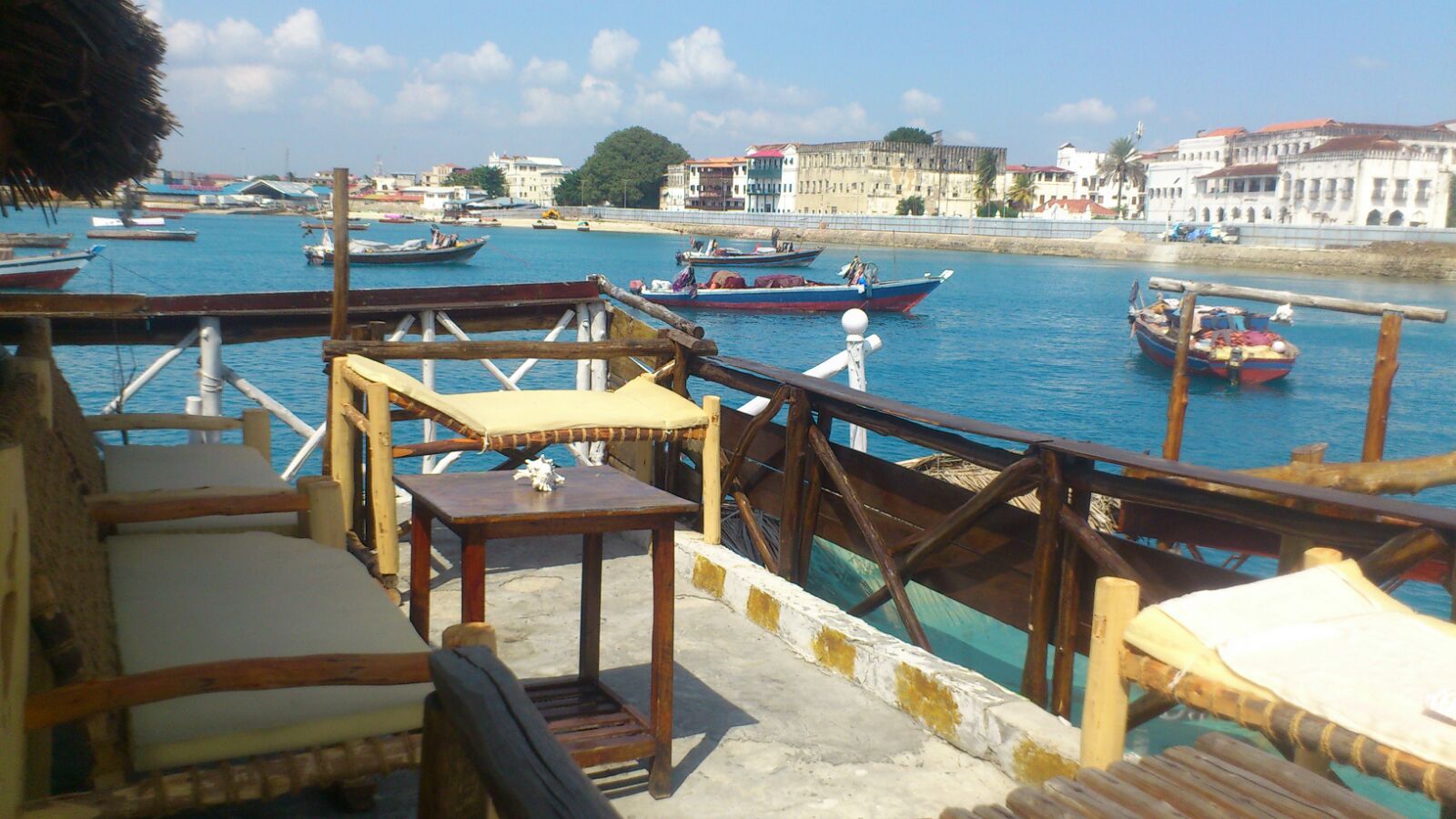 Want a dream stay on a dream island? Here's your most unusal option and holiday experience:  Stay on a houseboat in front of Stone Town. Adventure pure and the best view of town plus mega-sunset are guaranteed!
Jenny and Side, the masterminds behind the fabulous Dreamer's Island floating boats, offer two types of accomodation on two floating boats by now. A luxurious version and a budget version. And who knows where their fleet is still heading….!
The couple started the sea enterprise Chriustmas time 2013. Five years later and they are not only married with two lovely children but Jenny is also a fully-fledged German doctor in Zanzibar. A true success story.
Living on Dreamer's island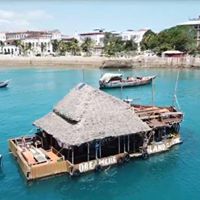 The Floating Bungalow is the luxury version, as I call it. It has 2 double-beds in one large, beautiful room, a fully equipped bathroom and s sun veranda to the open sea all around. Ideal for a group of friends, or a couple. Check their honey moon packages including a candledelight dinner and two nights on board, starting at around 130 Dollar, amazing! Young Rastas sailors come over in the morning and bring you fresh ananas, mangoes and coffee for breakfast. What a treat!
The Dreamer's Island Budget Rooms are on the main boat – which also hosts the bar, restaurant and a stand-up-paddling platform. The guest rooms are on the sky deck. 2 simple basic rooms, with your own toilet and bucket shower.
Eclectic Kanga decoration in your floating bedroom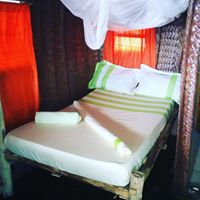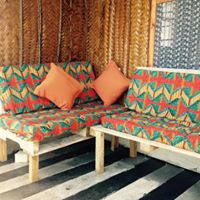 Both houseboats are beautifully Kanga-decorated, and certainly offer the best view in town! You'd also have the nice company and service of a dedicated Rasta staff. A real unusual location for your stay. I can recommend it for young, and young-at-heart free souls with a rustic touch. And sooooo romantic…
Nightlife Tour: Our popular visits to Dreamer's island
What a start to a nightlife tour! We include Dreamer's Island in our popular Nightlife Tours by From Sansibar with Love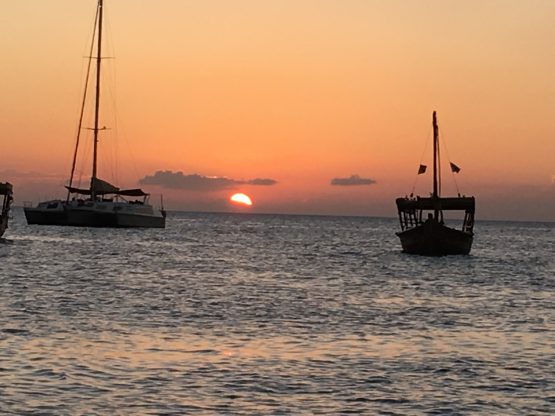 Info & bookings:
Rates start at incredible 18 Dollar per night, for bookings and info go to:
2 House boats just off the shore of Zanzibar, Stone Town
Comfort version & basic version!
USP: Jump from your bed right into the sea

My rating: absolutely fabulous!
Continued good luck to you, Jenny and Side!