MY PRIVATE TOURS – Day-tox tour:
beauty and fashion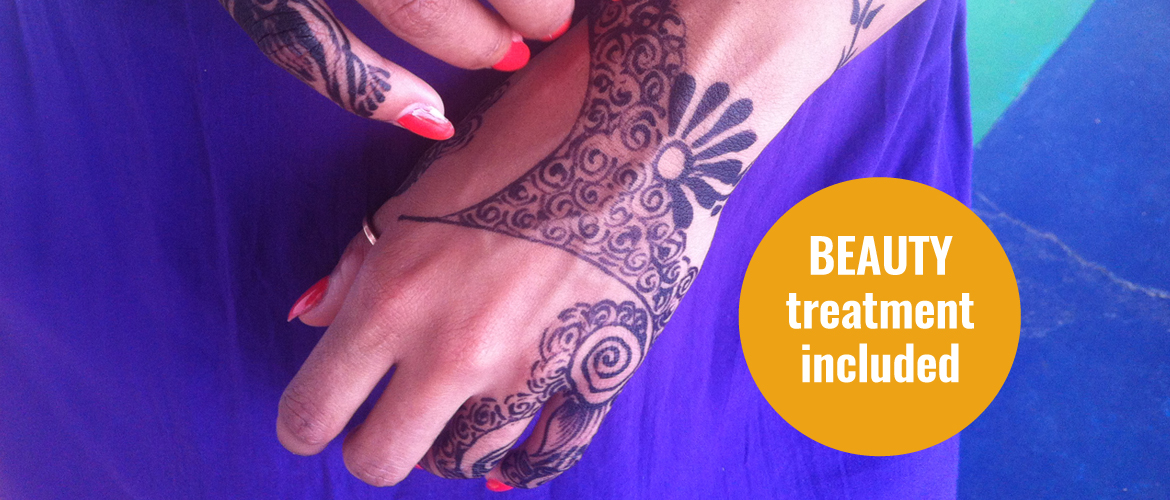 Die Schönheitstricks der Sultansprinzessin. Zanzibar's erste Ökokosmetik. Neue Looks lokaler Top-Designer: Diese exklusive Tour mit Schnupper-Anwendungen und spannenden Begegnungen macht Euch von außen und innen noch schöner.
Unsere Beauty Tour ist natürlich ganz der Schönheit gewidmet. Wir besuchen die erste sansibarische Naturkosmetik-Unternehmerin, genießen ein Schnupper Beauty Treatment (z.B. Massage oder Henna-Tatoo) in traditionellen Schönheitssalon, treffen einheimische Designer und stöbern in angesagten Läden. Die Krönung: ein Ladies Lunch mit kleiner Kanga-Modenschau über den Dächern der Stadt. Und natürlich gilt: Shop till you drop!
Beauty secrets of a harem princess. A visit to Zanzibar's first green cosmetic producer. New looks of up-and-coming designers. This exclusive tour will make you beam, inward- and outwardly.
Our beauty and fashion tour is entirely
dedicated to your beauty. You visit Zanzibar's first lady producer of a natural skin care line; enjoy a sample beauty treatment of choice (e.g. relaxing massage or henna tattoo) in a modern-cum-traditional town spa. You discover fancy fashion designers and their shops. We wind-up with a yummie rooftop ladies lunch with a small Kanga fashion show. Shop `til you drop? Of course! (And men are also welcome.)
Im Preis enthalten:
Transfers währen der meist fußläufigen Tour; 1 traditionelle Swahili Beauty Anwendung, leichter Ladies Lunch in Top-Location. Programmänderungen sind aktuell bedingt möglich.
Nicht im Preis enthalten:
Getränke, Einkäufe
Included in the price:
transfers during the walking tour; 1 Swahili beauty treatment, 1 fancy light ladies lunch & drink in top location. Change of program due to current events possible.
 
Not included:
drinks, purchases
TOUR-INFOS:
mittwochs & donnerstags, 10:00 – ca. 15:00
Meeting point: Tatu Bar, Shangani,
Stone Town
Voranmeldung erbeten
p.P. ab 89€
TOUR INFO:
Wednesdays & Thursdays, 10.00 – app. 15:00
Meeting point: Tatu Bar, Shangani,
Stone Town
Reservation required
p.p. from 89€