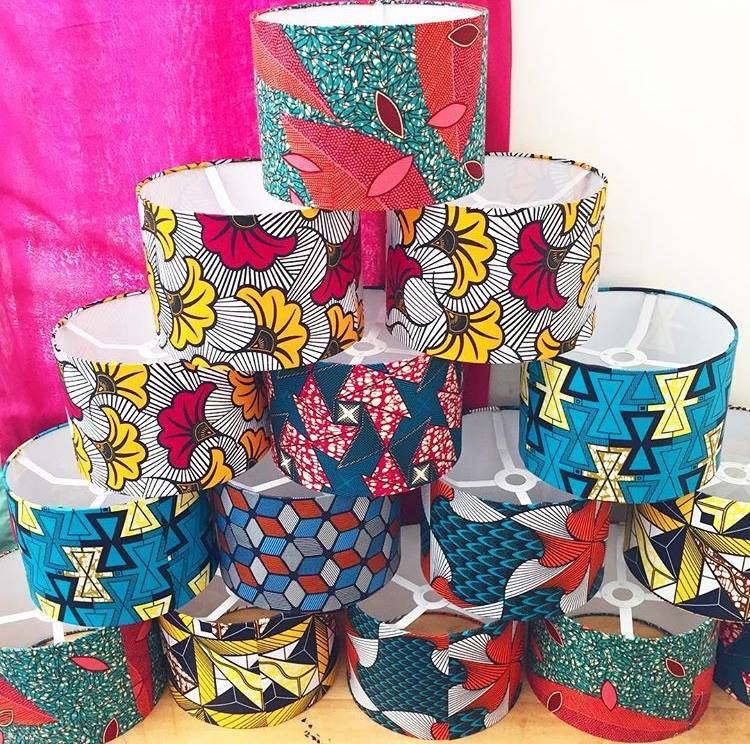 Looking for a gift? There are more and more beautiful things made in Africa – how about these lampshades from a company in Dar?
I have them in my Zanzibar flat too, perfect with a brass IKEA stand.
The African lampshades are made by by Neema Crafts.
Bei Neema in Daressalaam gibt es tolle Lampenschirme aus afrikanischen Stoffen. Urban, retro, original. Dazu z.B. ein Ikea-Fuß und das Ganze sieht aus wie bei From Sansibar with Love zuhause. Außerdem kleine Kosmetiktaschen aus Afro-Stoffen und vieles mehr. Auf Zanzibar werden die Sachen zum Besipiel bei "Memories" verkauft, dem großen Souvenir-Shop auf der Kenyatta St.
From Sansibar with Love stellt Lampen mit Neema-Schirmen auf Anfrage her.
Neema existiert seit 12 Jahren und ist eine ganz tolle, vorbidliche Behinderten-Werkstatt in Dar, die inzwischen 110 Leute beschäftigt. 🙂 Das Besondere an den Produkten für mich ist, dass sie nicht Afro-folkloririsch sondern wirklich stylish und sehr gut verarbeitet sind.

Schreibt mich an, wenn Ihr Intesse habt. Momentan verkaufen wir die Lampen und andere From-Sansibar-with-Love Home Deco nur auf Sansibar. Mein Partner Ahmed bastelt bereits an neuen Produkten…