The night before Christmas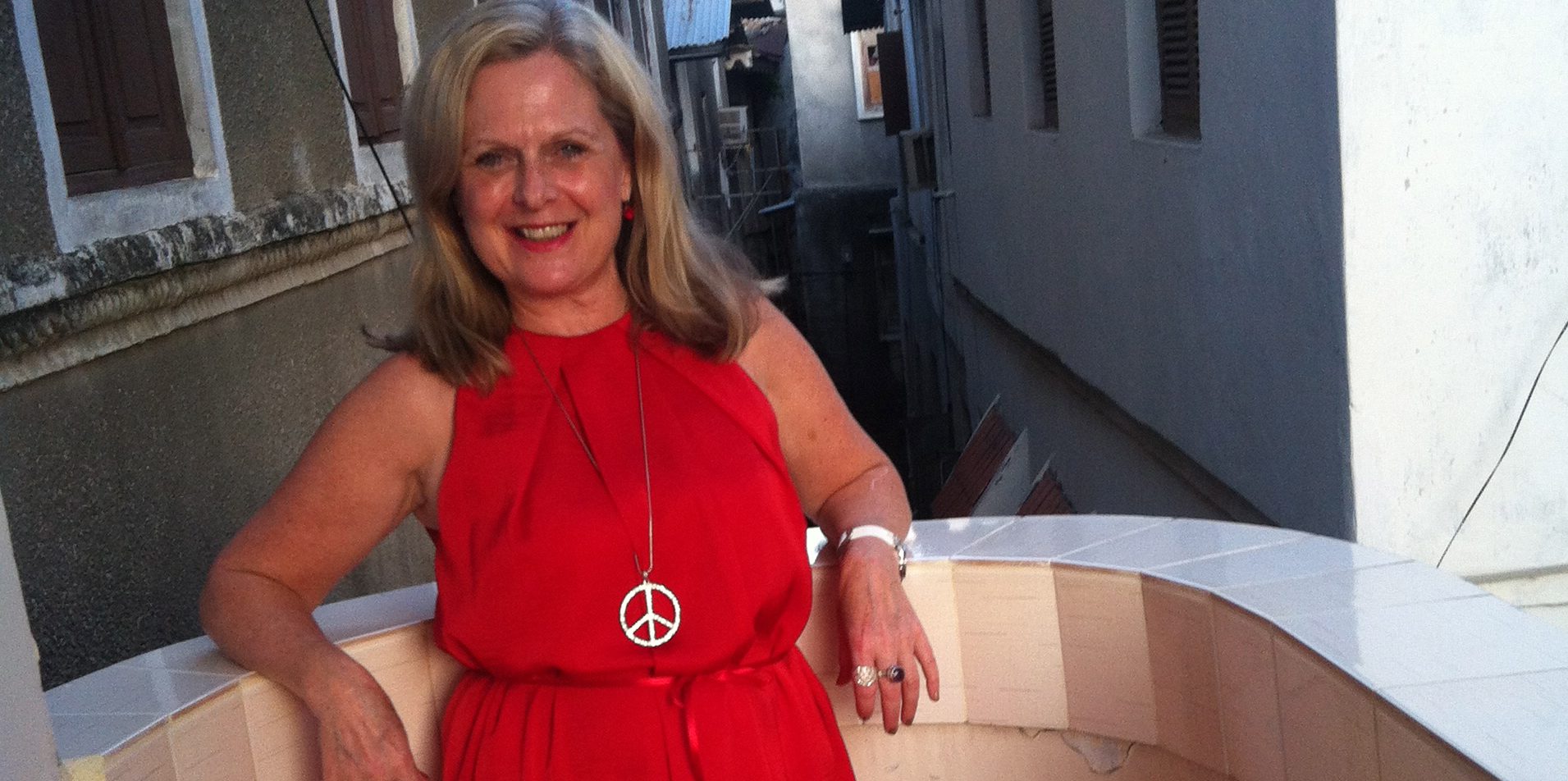 December: It's raining in Zanzibar. And windy.
The north-east monsoon Kaskazi hitting the island as usual during the X-mas holiday season. This is when people get colds, or homa, as they say in Swahili. Jolly well, we have Dean Martin and Nat King Cole to listen to. "Let it snow" – at the pool side of incomparable Upendo beach club run by our friend Trish in Michamwi on the east coast (photo below on a lovely, sunny day).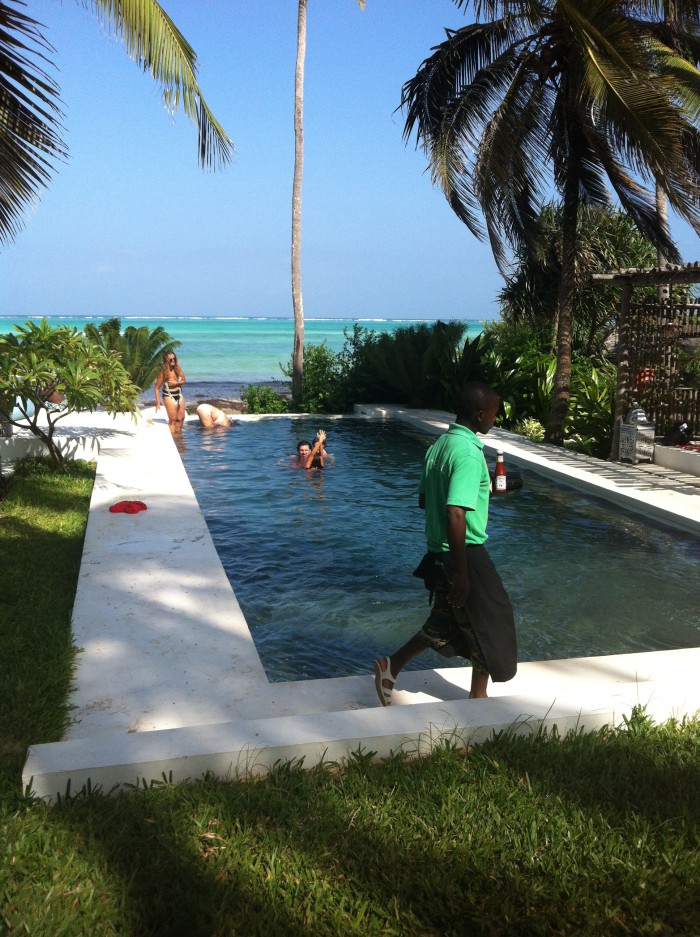 And watching Jürgen Todenhoefer's very recent escapades in Syria on CNN, profiled by Frederic Pleitgen, Fritz Pleitgen's son, whom I had the pleasure of interviewing recently for MYSELF Magazin in Cologne. Quite a scoop for Frederic and Todenhoefer and CNN!
But back to Christmas. Tomorrow is Christmas Eve, and we can feel the atmosphere changing – even in the midst of monsoon. Wonderful. Magical. Zanzibar.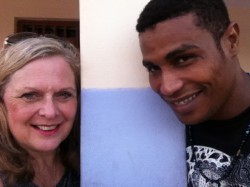 Ahmed and me at the Baghdad shop in Jambiani.
Next comes the Nutella Shop – High Street made in Africa.
MERRY CHRISTMAS FROM ZANZIBAR!