Singer Joss Stone in Zanzibar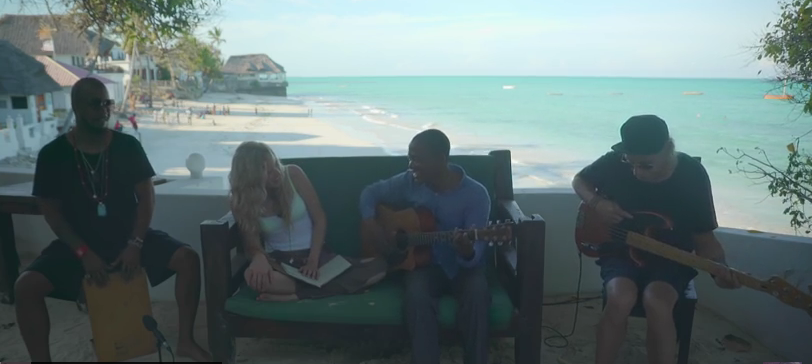 So sieht der Strand in Zanzibar aus, an der Ostküste bei Jambiani, und keine Geringere als die britische Soulsängerin Joss Stone gab dort in diesem Jahr im Dezember ein Konzert in der Red Monkey Lodge, wiederum bekannt für ihre lokalen Jam Sessions. Wenn Ihr nach Zanzibar reist, ist die Kneipe ein Muss. Immer Montags spielen lokale Musiker und Would-be-Musicians in dem kleinen, sehr englisch aussehenden Bungalows-Hotel am Strand.
Joss Stone on the beach of Red Monkey Lodge , Zanzibar East coast, near Jambiani. She performed there recently thus putting Zanzibar and East Africa – she also performed in Kenya – seriously on the map of show biz. This is a beautiful little impromptu video with Ashimba, an African guitarist and singer.
Gut wohnen und Urlaub machen kann man hier auch: Red Monkey Lodge http://www.redmonkeylodge.com/