Mallorca ist ein Traum, Majorca is a dream – auch in diesem Oktober. Und am Sonntag, 18. Oktober lesen wir in einem meiner Lieblingsplätze hier, im Hotel Portixol, im gleichnamigen Trendviertel vor Palma, um 18.30 Uhr.
We do a reading – at Portixol in Sunday, 18 Oktober, 18.30 – everybody is welcome! Look forward to a glass of cava and a lifely introduction to the magic of love and life in Zanzibar, the African island in the sun! With travel tips for those who want to visit Zanzibar for a change.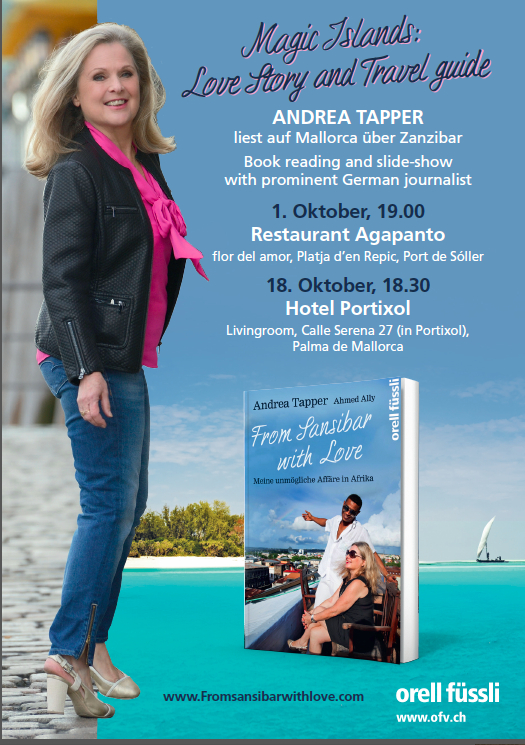 Some years ago, I published a book about wellness in Mallorca ("Mallorca healthy holiday", Klartext Verlag) with lots of tips and here is what we had to say then about the Portixol Hotel. Everything is still true today, the Hotel Portixol and the Hotel Esplendido in Sóller have both become real style icons in Majorca, much loved by a beautful clientele.
The swedish owners Johanna and Mikael Landstrom seem to have a real good sense for upcoming trends. Right now they are reviving the Palma sports and tennis club and successfully staged the first Legends Cup on 8-11 October there. Congrats, Johanna and thanks for inviting me for the reading.
Lets hope many people will join us on Sunday.
See ya there!