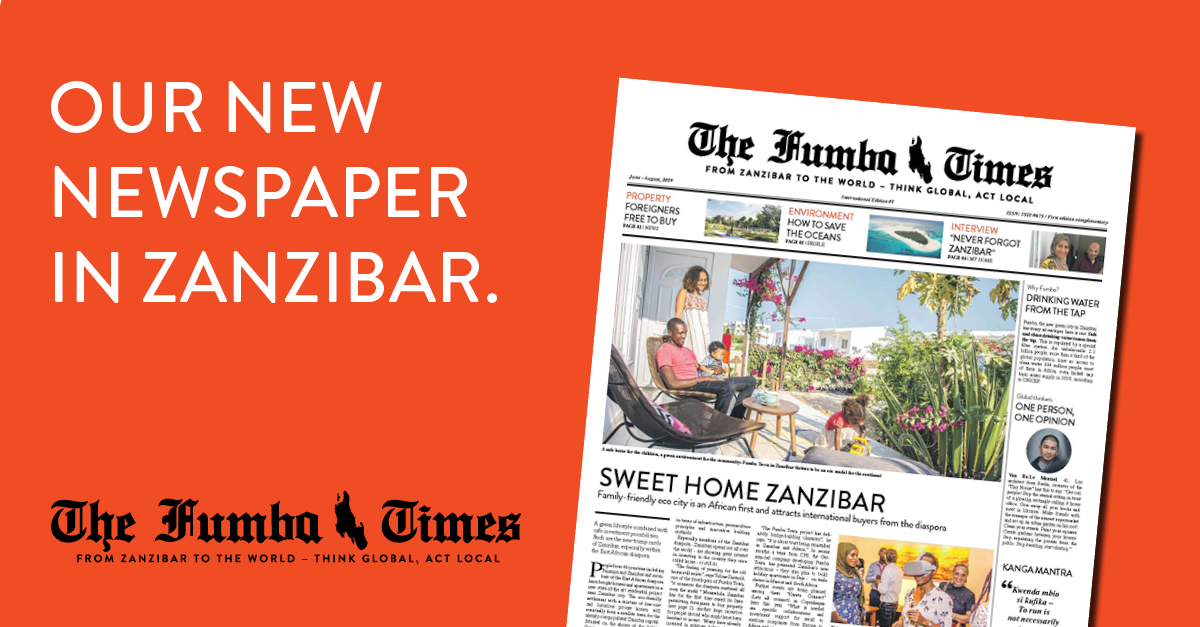 In Europe print media may be dying, in Africa it is still very much on the rise. Our contribution is a brandnew local newspaper with international appeal  – for and about Zanzibar's first green city, The Fumba Times.

Therefore if you want to buy or rent a holiday home or FERIENWOHNUNG in Africa (starting at sensational 16,000 Euro!), or if you just want to know more about the lifestyle in Zanzibar and Africa – turn to the new THE FUMBA TIMES.
The name Fumba Times refers to one of Africa's first green cities with breathtaking views towards the Indian Ocean (photo above). It is presently being bult in Zanzibar, near the capital and the airport. Most importantly it is an eco-city as in: clean drinking water from the tap, climate-conscious building, permaculture landscaping and gardening, 94 per cent waste recycling, and a complete infrastructure from schools to safe living at prices many people can afford.
I have already reported about that wonderful, ambitious project for STERN Magazin. Read more about it here – in German!
Think global, act local is the motto of THE FUMBA TIMES – a newspaper on lifestyle, building, healthy living, interior design, gardening, tourism, Africa. There is a wrong cliché that Africa is a problem continent only, with slum dwelling or out-of-hand monster capitals. But we write about the growing middle class in Africa. People from 49 nations have already bought into Fumba Town in Zanzibar, many of them from the Zanzibar diaspora. African football stars from England, returning residents from Oman, but also people from Zanzibar, Tansania, Kenya. Although Fumba is not a tourists' project you may consider investing in Africa, buying a second home here and renting it out.
The Fumba Times will keep you briefed about developments – therefore read the first edition here or when you are in Zanzibar. As the editor-in-chief I am happy and proud to assure accuracy, transparency, information and inspiration. Join uns!
Interested? Here more infos on Fumba Town.
Na, interessiert? Häusle kaufen auf Sansibar?
Hier gibt's Infos: