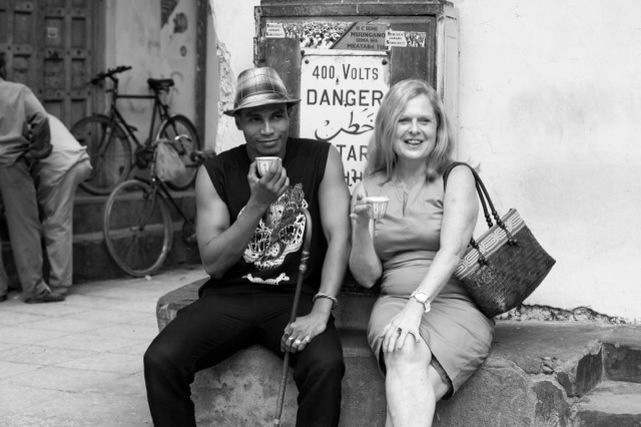 Hi all – welcome to ANDREA'S SALON, the section for cultural news and chit chat – mainly in English. Concerts, events, new books, orbituaries, lifestyle news: read my personal take on entertaining as well as serious matters and about personalities we love.
From Zanzibar. From Africa. And beyond. Global culture – global communication.
My book From Sansibar with Love, which started off this whole website and column was published first on 1 March 2015, Orell Füssli Publishing (in German language only).
I am happy to say it has become sort of a long-seller, still available (see order details on this website) and still valid – especitally if and when you are travelling to Zanzibar. Or if you are having, have had or are contemplating – to say it mildly – a similar  love affair. It is a frank take on a bi-cultural relationship and a reflection of more than two decades living in and writing about Africa.
From Sansibar with Love is a book, a lifestyle, a world view.
Welcome to the island between internet and tradition, veils and sins, polygamy and emancipation. And to say it with Deborah Harry, forefront woman pioneer: One way or another… we're gonna get you, will we?