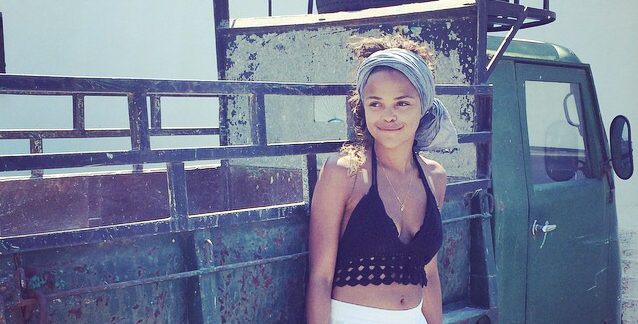 Day 16 – From-Sansibar-with-Love Advent Calendar
Let's get private today. Sometimes you differ, but there is also a lot to share… Im am so proud of my two children Sidney Odhiambo and Rozalla Achieng, the second name they owe to their Kenyan father, my late husband Gordon Ominde. In Luo tradition children are given a second name indicating their time of birth, Achieng means "born in the early afternoon" and Odhiambo "born around sunset". And that's why our first grandchild Sammy, although born in Hamburg to my Kenyan-German son and his Portuguese-German wife, of course also has a Luo name, Sammy Odhiambo.
Rozalla and me certainly have the love of Retro in common – independently we were here posing with Oldtimer cars. Her longtime boyfriend, my son and my new partner Ahmed have another thing in common: They all roughly share the same age.
That's family life à la Tapper!